Project Veritas is at it again. Mr. O'Keefe and company have graced us with yet another of their exposés; this time peeling back the carpet to reveal the rotted sub-floor beneath that is the Bernie Sanders campaign. The chief subject of this episode is an Iowa field organizer by the name of Kyle Jurek, a name now known to millions. The marvelous thing about Project Veritas' guerrilla journalism is that unlike more conventional methods, where one listens, records and then reports the words and actions of their subjects, the viewer is instead given the story directly from the subject's own mouth. On that score Mr. Jurek hardly disappoints: he is a small man with a very big mouth.

Why should we care? This seems a natural question, we are assured, as there are extremists at either end of our political spectrum. It will be suggested that Mr. Jurek is a lone wolf, an outlier not in any way reflective of the democrat constituency as a whole. Whether this bears any truth or not will make little difference to those who will be content to wrap this warm shawl of comforting thought around their fragile psyches. There is, however, good reason to care and we should all be thankful that this Trotsky wannabe has been exposed.


Jurek holds the title of field organizer, one of many designations applied to the broader category of what we may refer to as campaign workers. While no individual candidate's campaign runs in perpetuity, there is always a campaign running somewhere. Consequently there is a pool of campaign workers who are always seeking one with which to hire their services. I'm not talking local volunteers: these are the professionals, otherwise known as paid shills. Those employed with losing campaigns move from one to another, alway remaining within a sympatico orbit. Those from winning campaigns, in contrast, will generally land positions within the winner's administration and later get a soft landing into a cushy media gig. George Stephanopolous comes to mind as a stellar example. Herein lies the seeds for that Deep State that our friends on the left take such great pains to deny.

For the field organizer landing one of those government jobs with the winning team it is akin to the minor league ballplayer getting called up to the majors. This seems an apt comparison as there are indisputably "farm clubs" for this talent pool. One of the most prodigious of these in the past decade has been SEIU, a name no doubt quite familiar from the Obama years. It is through that very vehicle that Mr. Jurek has attained his bona fides as a presidential campaign field organizer.

From the limited information that we have been able to obtain thus far we have pieced together at least a partial history of Jurek's career path. After attending Saginaw Valley State University in Michigan he remained for a time as a graduate assistant before joining SEIU sometime in the late 2000's. Although unclear exactly when it was established, Jurek still has an active LinkedIn profile identifying him as a field rep/organizer with SEIU UHW in Oakland, CA. There are unverified accounts that after joining SEIU in Michigan he was later dispatched to work on campaigns in California and Arizona. Jurek served as an SEIU organizer in their $15 per hour minimum wage strikes in Michigan in late 2014. We have not yet found verification, but we believe that Jurek was also a part of Sanders' 2016 campaign in Michigan. We do know that he was hired for "recount consulting services" by the Democrat Senate Campaign Committee in Florida in November 2018.

From Jurek's LinkedIn page:
Field Rep / Organizer at SEIU UHW
Oakland, California

1 connection

Kyle's Profile

linkedin.com/in/kyle-jurek-9772bb84


Recount Consulting Services. Hmm… wonder what that could be? :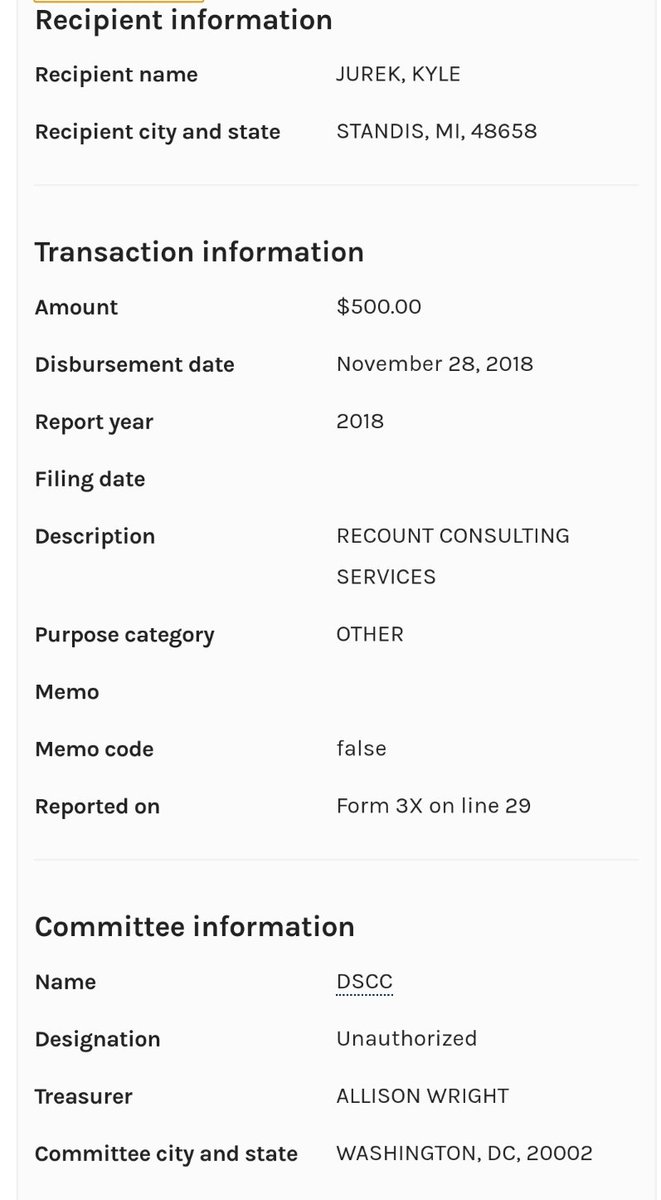 Those familiar with this column will know that we seek to view matters through that unique lens of the stoner's perspective. By Jurek's own admission (as seen in Project Veritas video) and a lengthy arrest record we are assured that he can lay claim to a membership in Stoner Nation:

1/7/2020 OWI/ DWI

1/7/2020 Failure to provide proof of financial liability ( No Insurance )

1/7/2020 Possession of drug paraphernalia

1/7/2020 operating while intoxicated – 2nd offense

1/7/2020 Violation of probation

All Saylor Township, IA

9/27/2019 Possession of a controlled substance

9/27/2019 Unlawful possession of prescription drug

9/27/2019 Possession of drug paraphernalia

Urbandale, IA

Arenac County MI Sheriffs Dept

9/24/2016 Misdemeanor Dangerous drug

9/24/2016 DUI

He was arrested Pinconning , MI Police Dept

6/19/2009 3 ct. controlled substance

Bay County Prosecutors Office

6/20/2009 Possession of Cocaine ( less than 25 Grams ) guilty plea

6/20/2009 Possession of Analogues guilty plea

6/20/2009 Possession of Marijuana guilty plea



There are more, going back to his college days at SVSU, but you get the point. If you are a stoner this is not a dude you want to run with. He is a dumbass who does not know how to maintain a low profile. While his communist international card may be safe for now, I move that his Stoner Nation card be revoked forthwith. Stoners share one universal creed: Don't be a dick. Jurek has not only broken, he has utterly shattered this rule. We are by and large a very forgiving people, and were he a snot nosed twenty-four year old grad student much of this might be discounted. He is thirty-eight years old. GTFU, okay? The intellectual capacity of this manchild is so glaringly deficient that it can only inspire disappointment. His behavior helps to reinforce a stereotype that we should no longer have to defend, making it far too easy for alcohol soaked hypocrites on the right to equate marijuana use with this brand of stupidity.

At the age of thirty-eight, even if you don't participate in the electoral process, it would be reasonable to expect that as an adult one would know how to count. Counting backwards by fours from this, a presidential election year, one regresses from 20, 16, 12…….84, 80, and…..wait. That's 1976. No presidential election in 1978. And it wasn't McGovern. That was 1972. What should we think of a thirty-eight year old man with a Karl Marx beard, a college graduate, who can not complete a sentence without the words "like" or "f-ing"? Yes, those are important words in a stoner's vocabulary, but not every other word! It would seem that the re-education camps Jurek advocates for are in fact a fait accompli. They are the very public education system of which he is living proof.

In addition to some remedial courses in English, mathematics and history, I might also recommend some required reading for Jurek: Orwell's 1984. If nothing else would sink in to his addled mind, I would hope that he could learn one, if only one, lesson. Mr. Jurek - you are no longer one of the proles. You are a party member now and as such, once your revolution has been realized, you will be purged because of your drug use. Your chemical dependency compromises your ideological purity. Surely a man so well versed on Comrade Stalin would know this.

I strongly suspect that Kyle Jurek is too far gone, now beyond redemption. As a very last resort I might prescribe daily dosing with The Presidential Cheese (cannabis rex). Perhaps, just perhaps, all of this is just due to shitty dope. We can but hope….
Let us know what you think please!